LA CAGE AUX FOLLES
Book by Harvey Fierstein
Music & Lyrics by Jerry Herman
Based on the play by Lean Poiret
Directed by Carmela Bryan

Thurs, May 24th -- Sun, May 27th: 8 pm
Thurs, May 31st -- Sat, June 2nd: 8 pm
Sunday, June 3rd: 3 pm
$25 adults
$20 student/senior/military


After 20 years of un-wedded bliss, Georges and Albin, two men partnered for better or worse, get a bit of both when Georges' son (fathered during a one-night fling) announces his impending marriage to the daughter of a bigoted, rightwing politician. Further complicating the situation is the "family business"-- Albin and Georges run a drag nightclub in St. Tropez, where Albin is the star performer "Zaza." Georges reluctantly agrees to masquerade as "normal" when he meets the family of the bride-to-be. But Albin has other plans, with hilarious results. "Carry your maiden aunt off to La Cage aux Folles...It's a family show, a glittering, fast-stepping extravaganza" (New York Daily News).
​

---
Summer Stages Youth Theatre Camp
​​Monday - Friday
July 9-13 &16-20
9 a.m. - 12 p.m.
Rising 1st - 6th grades
​$100 per student
Enrollment limited to first 30 applicants
Registration ends July 2, 2018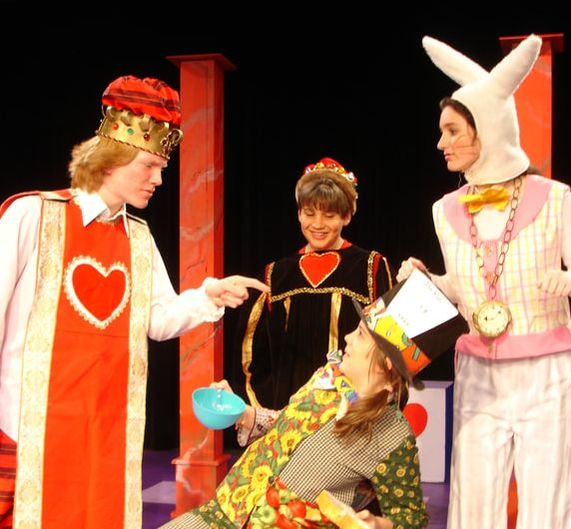 This two week program will be instructed by South Carolina state certified teachers. Curriculum is based on the South Carolina standards for theatre education. Parents and friends will get to enjoy a performance Saturday July 21, 2018 at 2 p.m. to see the skills the students gained throughout the camp. A light snack will be provided daily for the students.
---