---
---
PRESENTING THE 2022-2023 SUMTER LITTLE THEATRE SEASON
Love, Loss, and What I Wore
By Nora and Delia Ephron
August 25 - 28 & September 1 - 4, 2022​

​Adapted from Ilene Beckerman's memoir of the same name, Love, Loss and What I Wore is a collection of monologues centered around clothing and the female experience. This low-tech show is a great choice for small theatre spaces and is an excellent feature for strong actors. Typically performed with a cast of 5 women, actors will portray almost 30 characters as they tell stories of pivotal moments in their lives framed through the lens of the clothing they wore.
---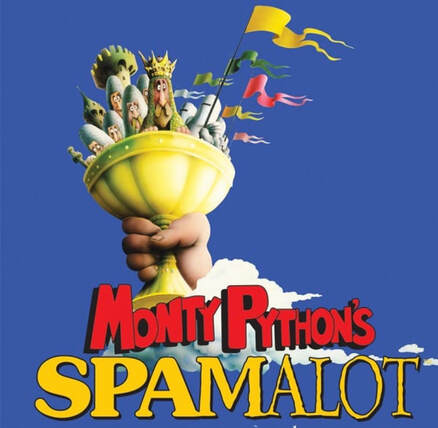 Monty Python's Spamalot
By Eric Idle
October 20-23 & October 27-30, 2022

​Spamalot tells the legendary tale of King Arthur's quest to find the Holy Grail. Inspired by the classic comedy film, Monty Python and the Holy Grail, the musical diverts a bit from more traditional versions of the legend. Spamalot features shenanigans including a line of beautiful dancing girls, flatulent Frenchmen, and killer rabbits. Outside, there is plague with a 50% chance of pestilence and famine.
Throughout the show, Arthur, traveling with his servant Patsy, recruits several knights to accompany him on his quest, including Sir Bedevere, Sir Robin, Sir Lancelot, and Sir Galahad. Besides the rabbits and farting Frenchman, they meet such characters as the Lady of the Lake, Prince Herbert, Tim the Enchanter, Not Dead Fred, the Black Knight, and the Knights who say Ni.
---
---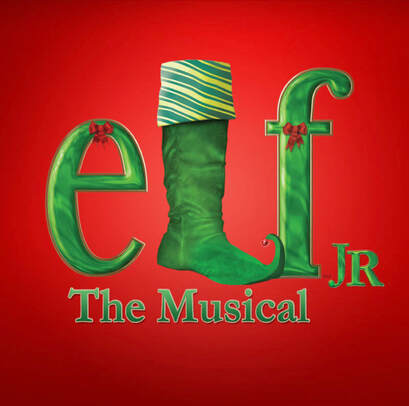 Elf JR - The Musical
By Meehan, Martin / Sklar, Beguelin
December 8-11 & December 15-18, 2022

​In this heart-warming musical, Santa narrates the story of Buddy, an apparently oversized elf who has been raised in the North Pole. During the lead up to Christmas, Buddy overhears the other elves discussing how he is really a human but hasn't realized. He is devastated and Santa must reveal to his wannabe elf that baby Buddy mistakenly crawled into Santa's bag of gifts on Christmas Eve many years ago and was transported to the North Pole. Buddy decides to travel to New York City to find his real father. Shocked to find that his own father is on the naughty list, he is further astounded that his half-brother doesn't believe in Santa. Buddy decides to change the outlook and behavior of his new family and bring the true meaning of Christmas back into New York City. Along the way, he discovers friendship, romance, and his true identity. Elf JR is a modern-day holiday classic that aims to spread Christmas cheer for all to hear!
---
---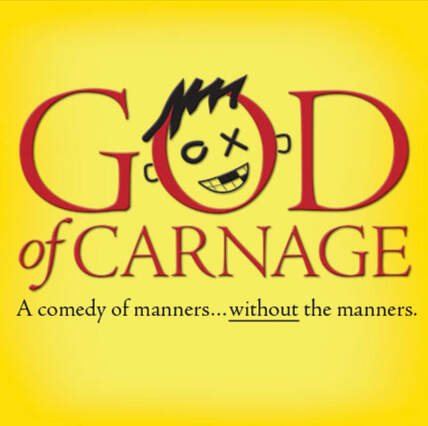 God of Carnage
Yasmina Reza
February 9-12 & February 16-19, 2023

​Winner of the 2009 Tony Award for Best Play, God of Carnage relates an evening in the lives of two couples, residents of a tony Brooklyn neighborhood, who meet to discuss a playground incident. Alan and Annette's son hit Michael and Veronica's son in the face with a stick, resulting in two broken teeth. The four of them agree to discuss the incident civilly, but, as the night wears on and drinks are imbibed, the polite veneer breaks down. The couples initially spar against each other, but the men gang up on the women and the spouses switch sides as the fighting continues. Reza's play suggests that our civilized trappings do a poor job of hiding our venality and bile.
---
---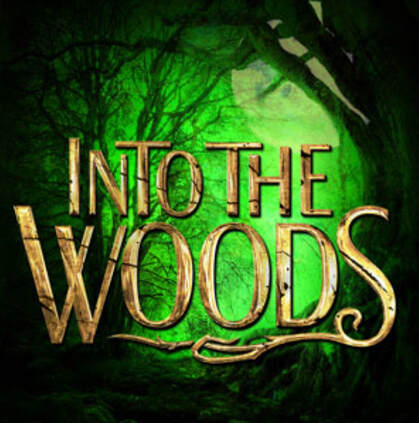 Into The Woods
Lapine, Sondheim
March 23-26, March 30-31, & April 1-2, 2023

​"Be careful what you wish for" seems to be the ongoing theme in Stephen Sondheim and James Lapine's Brothers Grimm inspired musical, Into the Woods. The story follows The Baker and his wife who wish to have a child, Cinderella who wishes to go the King's Festival, and Jack who wishes his cow would give some milk. When the Baker and his wife are visited by the neighborhood witch, who reveals to them that she placed a curse on their family, the two set off on a journey into the woods to reverse the curse. Also in the woods, we meet Little Red, who is trying to visit her grandmother, the Wolf who loves tasty little girls, the Witch's daughter Rapunzel, and the Princes chasing after their loves. By the end of Act I, everyone has gotten their wish and will seemingly live happily ever after. But in Act II, when Jack's beanstalk brings them a visit from an angry Giant, we see how the consequences of their actions haunt them in disastrous ways. The community must come together to save each other and their kingdom, but sacrifices must be made.
---
---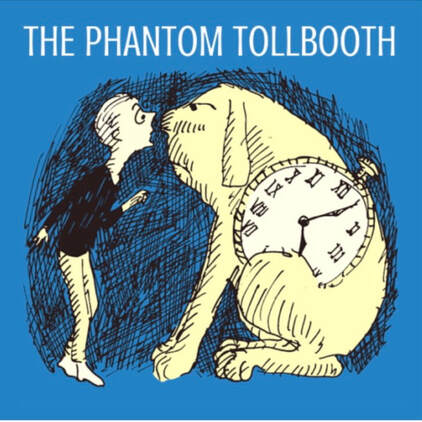 ​The Phantom Tollbooth
Susan Nanus, book by Norton Juster
May 25-28 & June 1-4, 2023

Here are Milo's adventures in the Land of Wisdom, where he's forced to think about many new things. Milo learns of the argument between King Azaz and his brother, the Mathemagician, whose disagreement over words and numbers has led to the banishment of Princesses Sweet Rhyme and Pure Reason. Milo is dispatched to rescue the princesses from the Land of Ignorance. Armed with the knowledge and skills he picks up on his journey, Mile rescues the princesses. When he must return home, Milo bids farewell to his new friends, knowing his attitude toward learning will never be the same.
---
---
​Please consider a tax deductible donation to support YOUR community theatre!
---
Tickets must be paid at booking time.

The Sumter Little Theatre reserves the right to re-sell and/or re-book tickets if the purchaser does not show by the published curtain time. No reimbursement of ticket purchase will be granted for patrons' no shows or late arrivals.

​All tickets sales are final.

Please call us for reservations if you have any special needs.

---

The Sumter Little Theatre
is located at:
​14 Mood Avenue
Sumter, SC 29151

Our Mailing Address is:
PO BOX 1667
Sumter, SC 29151

Phone: 803 - 775 - 2150
---